Mona Moore: Why you'll shop there soon
Tucked away on Lincoln Blvd in Venice, CA, Mona Moore is a gem in more ways than one. Immediately walking into Lisa Bush's newly opened and renovated Mona Moore space-- that I later found out was an old Swedish car repair— I immediately knew that I embarked on something special. The boutique felt warm, cozy and inviting; largely in part of the owner, Lisa Bush, and the staff ooze reliability making everyone who steps into Mona Moore feel welcome in what Bush calls her "clubhouse."
It's a place that allows customers to chat freely with the staff in an honest way, browse the highly curated racks of clothes, shoes, and accessories that fill the store from Visvim to Margiela, and have fun in the midst of it all-- and boy does the team at Mona Moore have fun. Bush's fun and whimsical taste are embedded throughout the boutique. From the bright red mid-century sofa, unfinished but finished aesthetic of the store, to the neon sign of the Ideal Woman by Alli Pohl that greets you at the door, Mona Moore is all about making small details count.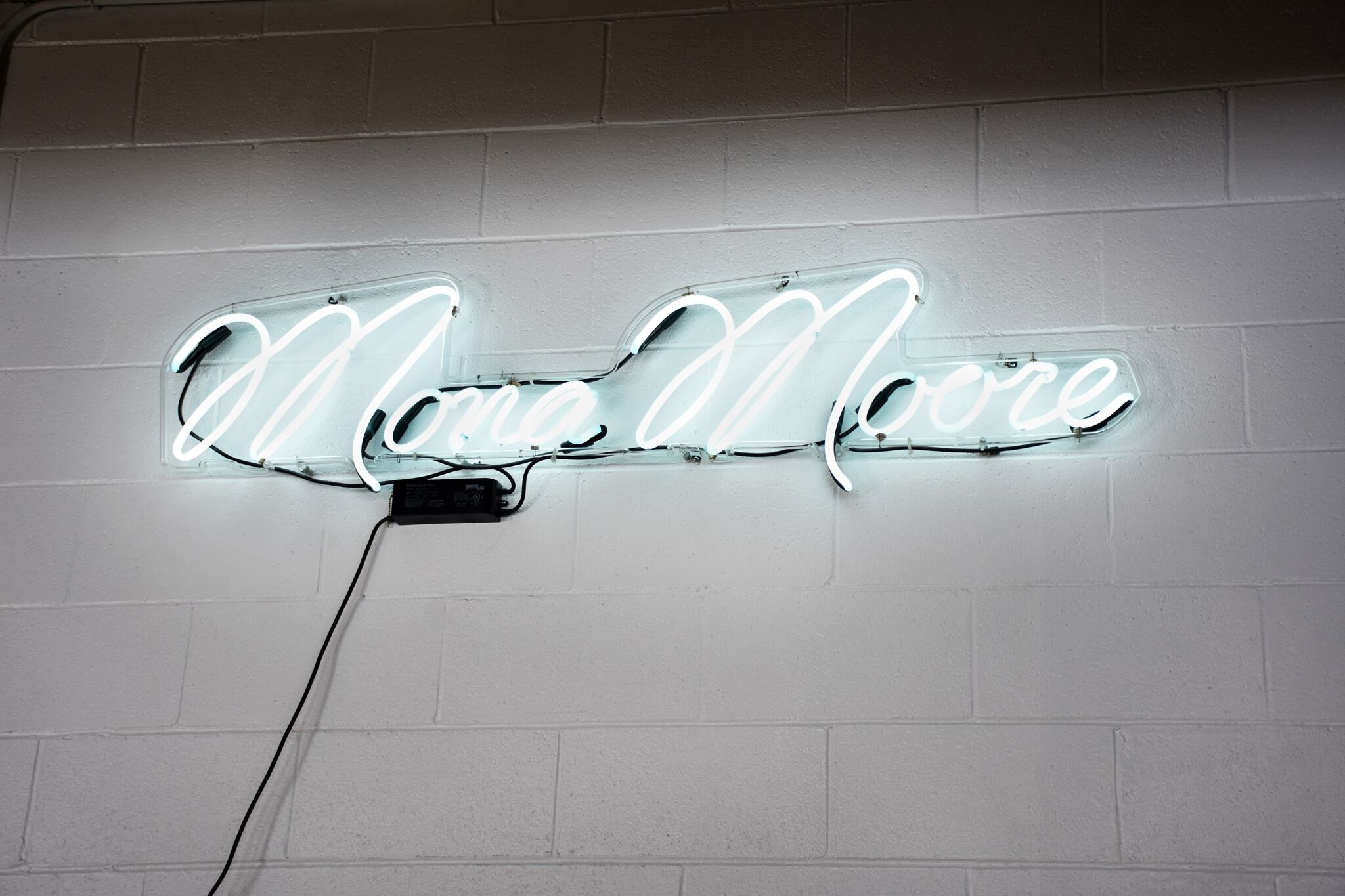 When Bush first opened Mona Moore in Montreal, Canada in 2002 it primarily sold only footwear and accessories, but Bush's love for clothing was always there. She tells me that, "There was always the temptation. We really mastered shoes and accessories, and I always imagined how fun it would be to [carry clothing]." They introduced clothing into the mix in 2015, and the store now carries a variety of independent designers like Ann Demeulemeester and Haider Ackermann. Bush has a keen eye for choosing one of a kind pieces and up and coming brands like Attico and Blaze that may be difficult to find in the LA area. She tells me, "I try to buy things that you're not going to find everywhere, especially these days with online. I try to find those pieces that are more for the real passionate fashion lovers, and there's a lot of us out there."
After relocating twice in the Venice area, the Mona Moore team can officially call 208 Lincoln Boulevard its home. On Saturday, October 14, the store celebrated its opening with an intimate party co-hosted with Rodarte's Kate and Laura Mulleavy. It's either a funny coincidence or an unexpected blessing that Mona Moore is selling expensive pieces in what used to be a car repair shop— Bush likes to say, "It's gown in garages."
Photographed by IRVIN RIVERA @graphicsmetropolis
Written by Knia Cotton